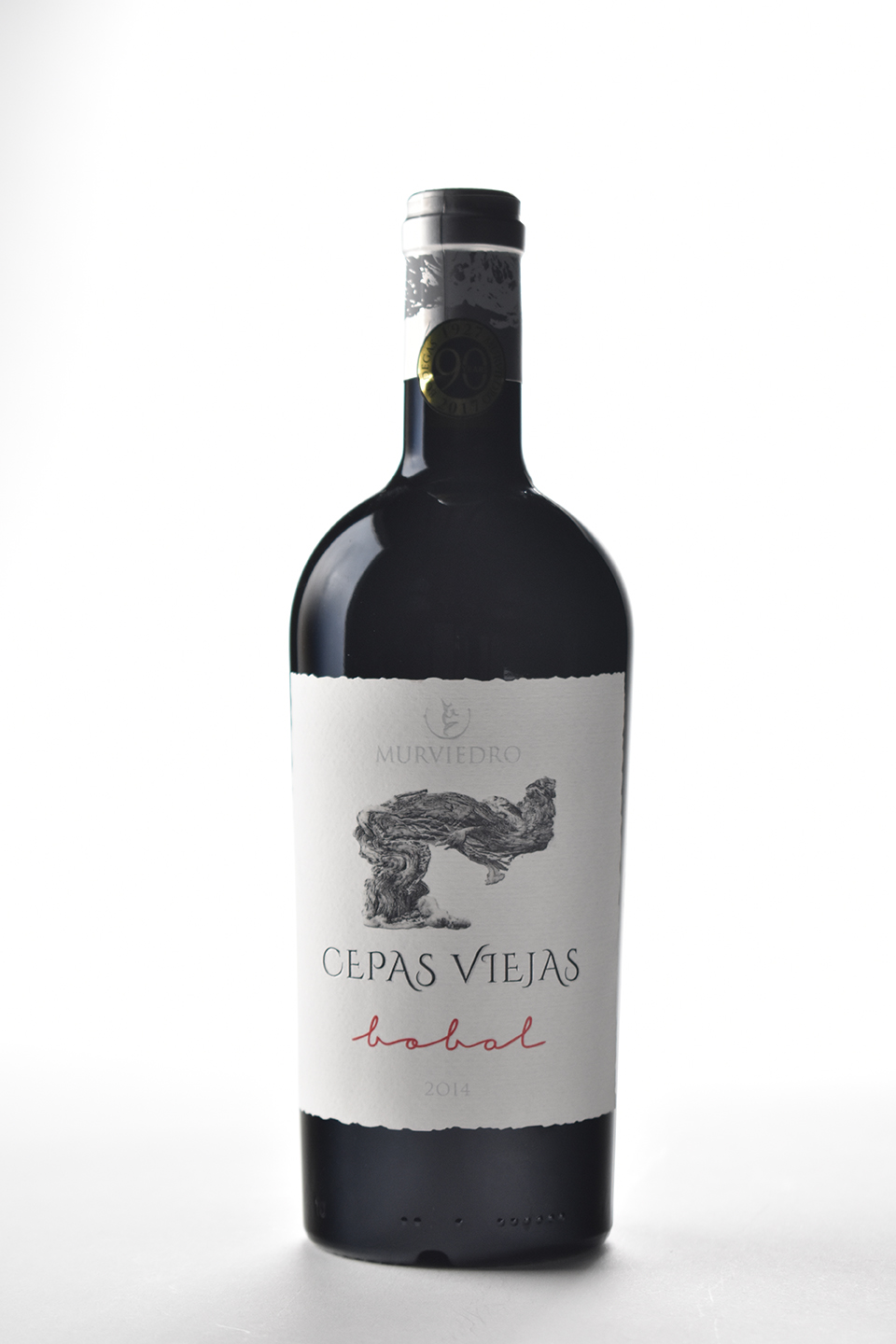 "Cepas Viejas"
Region: Protegida Utel-Requena
Varietals: Bobal
Made exclusively from low-yielding, old vine Bobal fruit grown in the area known as 'Medio Dia' - where the soil is chalk/clay with little organic content. This, together with long hours of sunshine, and large variations between day and night temperatures, result in very low, yet high quality, yields. The grapes are destemmed and gently pressed followed by a long maceration at controlled temperature. Malolactic fermentation takes place, and then the wine is aged in new American and French 'Allier' barrels for eight months.
Deep and complex with forest fruit aromas together with tones of toffee and vanilla. Fresh, deep bodied with smooth tannins and long finish.
"Valencia"
Region: Protegida Valencia
Varietals: 40% Tempranillo, 40% Monastrell, 20% Cabernet Sauvignon
The grapes of each variety are carefully selected, destemmed and gently pressed. Vinified separately in stainless steel tanks with a prolonged maceration on the skins, using selected yeasts. Fermentation is started slowly at a low temperature (10 - 12ºC) until the end of the fermentation at 25 - 26ºC. Malolactic fermentation follows. The wines are then blended together. Aged for minimum of a year, in new American oak casks.
Ruby red with earthy tones. Mature and smooth, with elegant aromas of fruit compote, vanilla, tobacco and chocolate. Full, smooth and long lasting. Good structure that will develop further in the bottle.
"Cepas Viejas"
Region: Protegida Alicante
Varietals: Monastrell
The grapes are picked by hand. Destemmed and gently pressed. Prefermentation maceration at a low temperature for 3-4 days, selected yeasts are added for a controlled fermentation at a maximum of 26ºC. After 21 days of maceration the wine is taken out. Aged for a minimum of 12 months in French oak casks.
Intense red with purple tones. Elegant, powerful aromas of ripe fruit and toasted oak. Full bodied, complex, ripe tannins and toasted flavors on the finish.